Gallery Artists Page * Gallery History * Artist Info * e-mail
William T. Ayton
William T. Ayton was born & raised in the north of England & studied at Edinburgh College of Art in Scotland. After graduation, he lived & worked in Madrid, Spain & Paris, France, before moving to Brooklyn, USA, & finally (for now) to the Hudson Valley. His work deals with imagination, social issues, mythology & the human condition. His occasionally bleak worldview is offset by a sense of hope for the future of the human race. His work has been seen in such diverse venues as the Limner Gallery, The New York Times Op-Ed page, and the Museum on the Seam in Jerusalem, Israel. He recently illustrated a book of political poetry by the NY poet Eliot Katz, and is currently working on a noir graphic novel with a writer friend, Donald J. Rothschild, entitled "Shadow Bay." He lives just outside of Rhinebeck, NY, with his wife & children.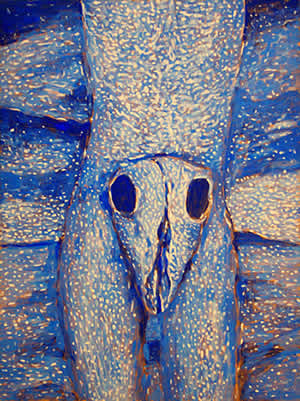 Drought, 2005, acrylic on masonite, 16" x 12"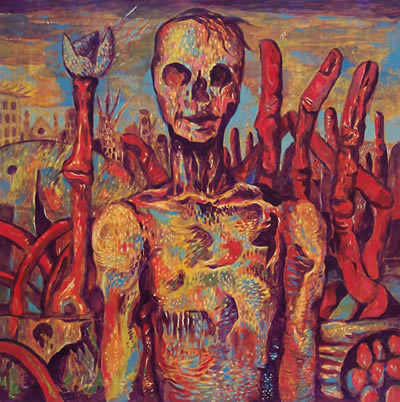 Empire of Death, 2005, acrylic on masonite, 24" x 24" approx.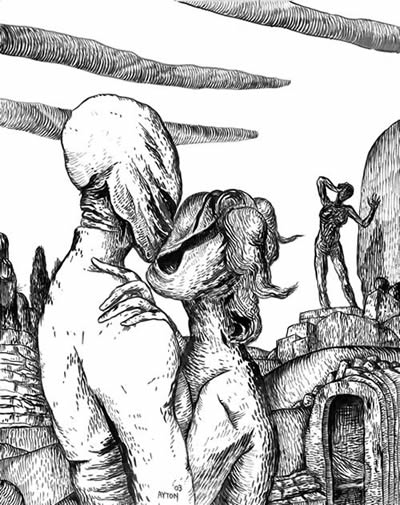 Eros & Thanatos were Lovers, 2003, ink on paper, 24" x 19"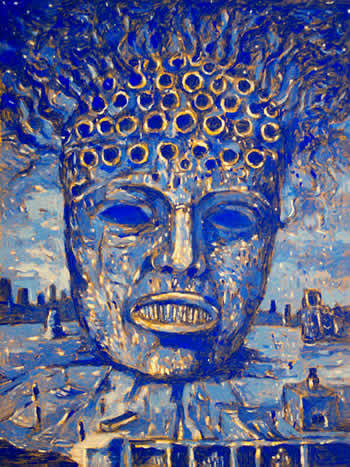 Head of Fascism, 2005, acrylic on masonite,16" x 12"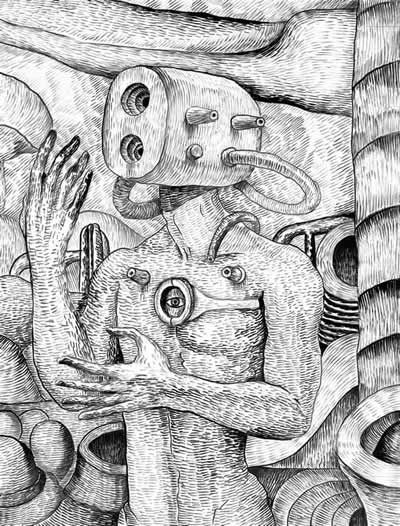 Future Human, 2009, ink on paper, 23.5" x 18"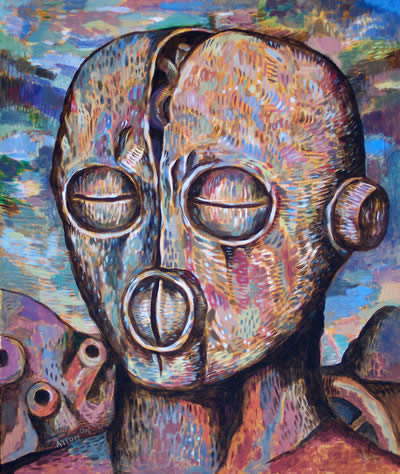 Man O' War, 2004, acrylic on plywood, 24" x 19.75"
Gallery Artists Page * Gallery History * Artist Info * e-mail